What if I told you that you no longer need to go through hundreds of fake spam submissions that are sent through your WordPress forms? Bots created to make your life harder are now being blocked with reCAPTCHA, a free anti-spam service from Google. You can build a spam-free WordPress contact form or lead generation form with WPForms and use the WPForms Custom Captcha addon.
The original CAPTCHA was much too difficult for people to read and they would give up after trying to answer it correctly. Thankfully, Google has since improved their CAPTCHA tool. With reCAPTCHA v2, instead of entering text, users can just put their mouse over the checkbox and the tool understands that this is not an automated spam bot. This is much easier for your users to prove that they are not robots.
Switch out the old CAPTCHA text/number tool and add reCAPTCHA v2's interactive checkboxes or invisible reCAPTCHA to your WordPress forms. The added security can also make users feel that the form is secure and help reduce form abandonment.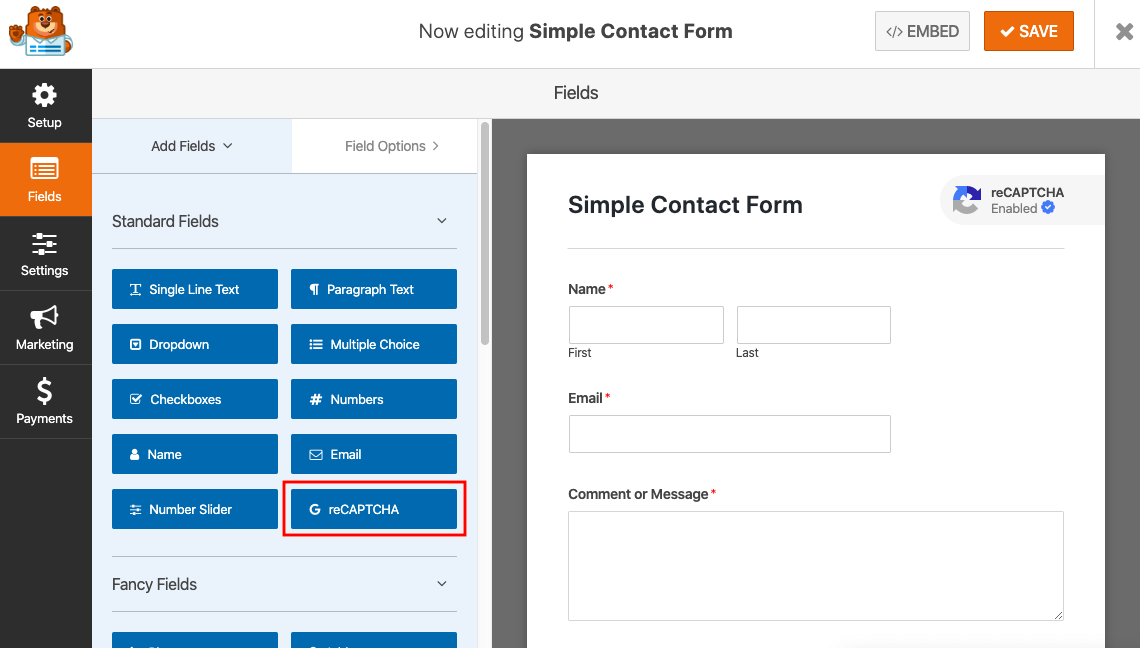 Install and activate WPForms plugin. reCAPTCHA v2's is included with the plugin and setup is easy. Create a form, add any fields and settings you need.
WPForms will provide walkthroughs and additional guides but I hope you feel less stressed about form submissions.
Ready for a more secure form upgrade? Click Here
Having your users click I'm not a robot is so much simpler than having them try to re-enter unreadable text.